Both techniques are special X-Rays which look at the teeth and jaw
An Orthopantomogram (OPG) is a specialised dental X-ray that offers a comprehensive, wide-angle view of the entire mouth region. It provides detailed information about both the teeth and the bones of the upper and lower jaw. This imaging technique is particularly valuable to assess a broad range of dental and jaw-related conditions in a single image.
One notable feature of an OPG is its ability to focus specifically on the jawline while intentionally blurring out other facial and cranial structures. This selective focus technique, known as 'tomography,' is achieved by moving the X-ray tube in a circular motion around the patient's head while simultaneously moving the X-ray film or sensor in the opposite direction behind the head. This coordinated movement creates an image where the jaw is sharply defined and in focus, while the surrounding facial and skull structures appear blurred.
Conversely, Cephalometry, another important dental imaging procedure, is primarily used to obtain precise measurements of the structures in the lower face. Cephalograms can be taken in either one or two planes: anterior and lateral. In anterior cephalometry, the face is viewed straight on, allowing for detailed measurements of the front-facing features. In lateral cephalometry, the face is viewed from the side, which is particularly useful for assessing the profile and alignment of facial structures.
The process of obtaining these dental and facial images may take up to 30 minutes, during which the patient is typically positioned with the appropriate imaging equipment. These specialised dental X-rays are vital tools for orthodontists, oral surgeons, and dentists. They aid in the diagnosis and treatment planning for a variety of dental conditions, including malocclusions (misalignments of teeth or jaws), jaw disorders, and facial asymmetry.
OPG and cephalometry are crucial diagnostic tools in the field of dentistry, offering comprehensive views and precise measurements of the oral and facial structures. These imaging techniques contribute significantly to the accurate assessment and treatment of dental and orthodontic issues, ultimately leading to improved patient care and outcomes.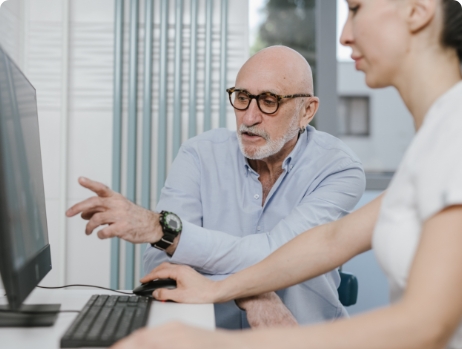 Find a clinic
We have 5 imaging clinics in Melbourne
Find a Clinic
Fees and billing
In most instances, we bulk bill to Medicare, but it is important to check with your individual clinic prior to your service
Fees & Billing