What is an MRI?
MRI stands for Magnetic Resonance Imaging and uses magnetic fields and signals to create images of inside of the body, as opposed to X-Rays.
Having an MRI scan is completely painless and involves the patient lying down and being placed into a cylinder (MRI Scanner). Sometimes a special dye is injected so that clearer pictures may be achieved.
This scan can be performed on any part of the body and provides a Radiologist with a series of clear images detailing the area of interest.
The MRI produces images which are the visual equivalent of a slice of anatomy in multiple plains. It is also capable of producing these images in an infinite number of projections through the body.
Patients who cannot undergo this examination include thise with a cardiac pacemakers or with metallic foreign bodies anywhere in their body.
Our MRI scanners are located at our Moonee Ponds, St Albans and Hawthorn clinics.
MRIs are commonly used to scan for the following:
Multiple Sclerosis (MS)
Tumours of the pituitary gland and brain
Torn ligaments in the wrist, knee and ankle
Masses in the soft tissues of the body
Diagnosing strokes in their earliest stages
Breast screening for early detection of cancer in high-risk patients
Benefits of MRI
MRI is capable of highlighting the anatomy of joint structures such as cartilage and muscles in great detail.
At FMIG we can bulk bill specific MRI scans referred by GPs, which fulfil the Medicare criteria. Click here for Medicare details and item numbers.
Please ask your GP if you are eligible for a bulk billed scan.
Certain modern cardiac pacemakers can be turned into MRI compatible mode for the scan and this should be discussed with our technician before making an appointment.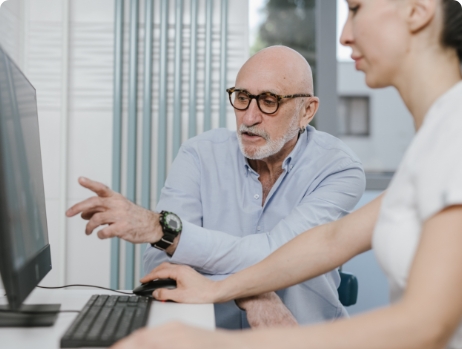 Find a clinic
We have 5 imaging clinics in Melbourne
Find a Clinic
Fees and billing
In most instances, we bulk bill to Medicare, but it is important to check with your individual clinic prior to your service
Fees & Billing