Contrast Enhanced Mammography (CEM) is a state-of-the-art breast imaging technique, which is performed with injection of contrast material into the arm vein. This technique has been shown to detect small cancers that were otherwise not visible in standard mammograms, hence improving diagnostic confidence.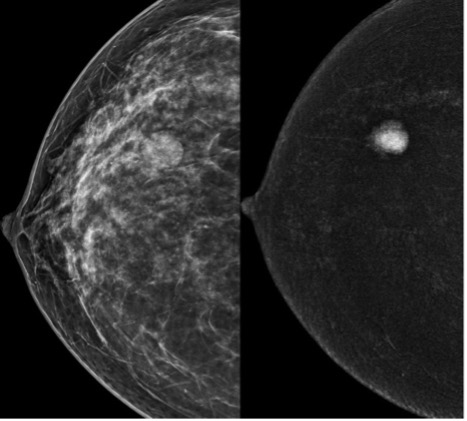 What are the benefits?
improves cancer detection
increases diagnostic confidence
especially useful in very dense breasts, where conventional mammography has low sensitivity
assess breast lumps
follow-up of post treatment changes, especially where there is post treatment scarring
What is the preparation?
Standard mammography preparation is required.
In addition, a standard questionnaire will need to be completed for the contrast injection. This is to make sure that the patient does not have any contraindications to the contrast material. Please feel free to ask the technician or the Radiologist, any questions that you may have regarding the procedure.
How is it done?
CEM is always performed along with 3D Tomosynthesis (3D Mammogram). A small cannula is inserted into the arm vein and iodinated contrast material is injected. Immediately after the injection, the Contrast Mammogram images both breasts (or of the single breast if there is a mastectomy). It is very quick as the exposure times are short.
What does it show?
The machine takes 2 sets of images of each breast in quick succession. These images are then processed by the computer and a substracted image is created. The tumour and other breast abnormalities appear highlighted (white) and the rest of the normal breast tissue is substracted (grey). This makes the abnormalities stand out more clearly.
What happens after the procedure?
The images are sent to our Radiologist, who will then read the mammogram and CEM to make a report. This report will be sent to your referring doctor.
What are the risks?
Very rarely, some people can have an allergic reaction to the contrast, this is the same contrast material that is used for CT scans. The technologist will discuss and provide further information at your appointment.
Please let the technologist know if you currently have any of the following:
known contrast allergy
kidney disease
if you are pregnant
diabetes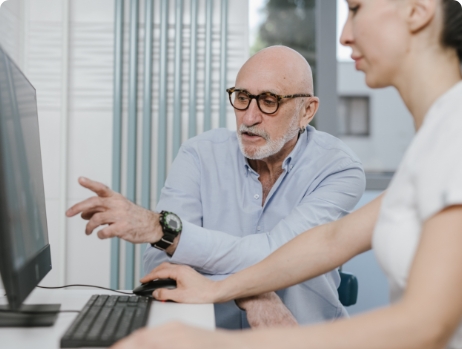 Find a clinic
We have 5 imaging clinics in Melbourne
Find a Clinic
Fees and billing
In most instances, we bulk bill to Medicare, but it is important to check with your individual clinic prior to your service
Fees & Billing