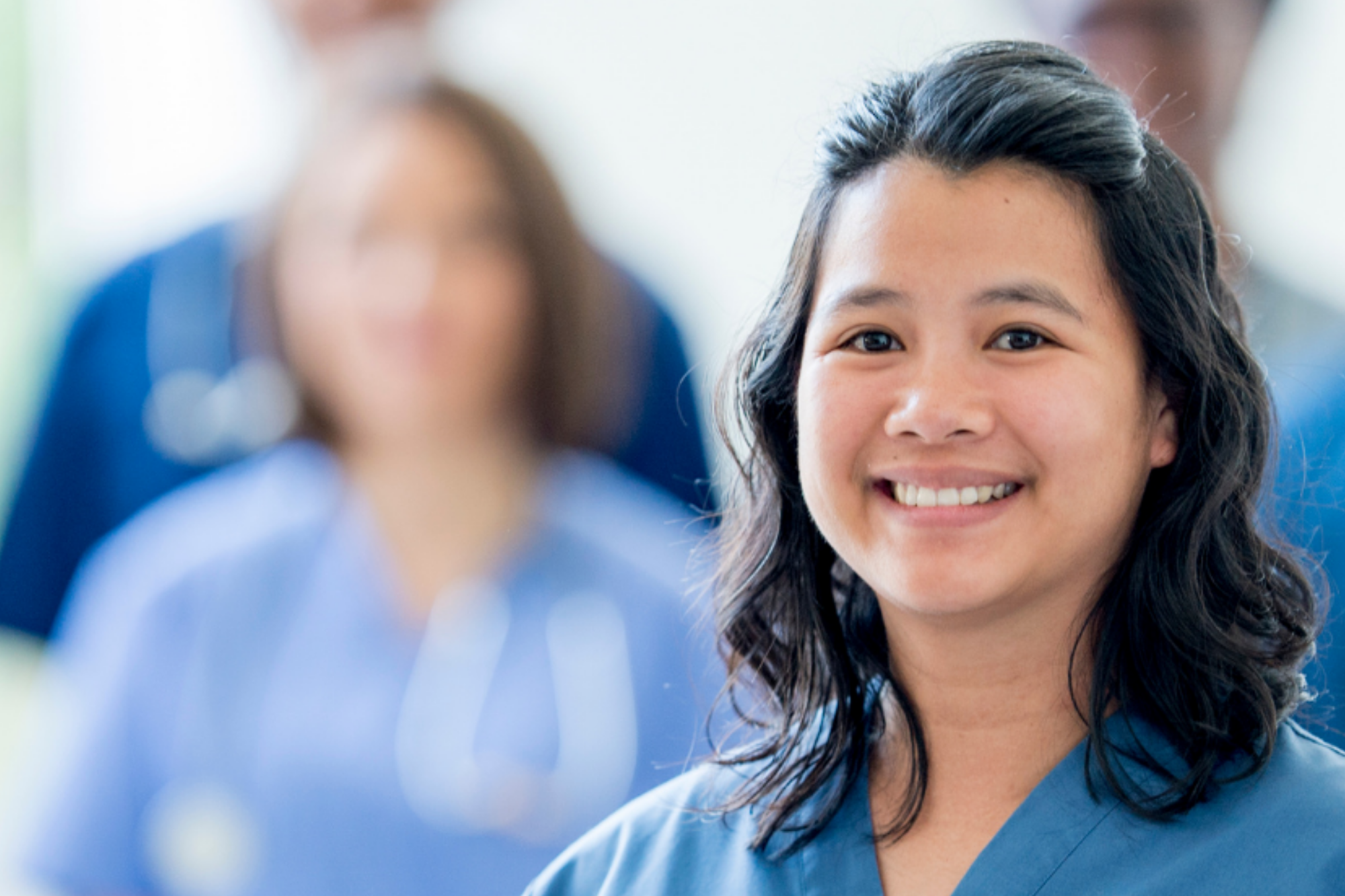 Careers
There's more to working at FMIG than your standard healthcare job. We strive to create an environment where our people feel valued and have pride in what they do.
Unlocking Career Opportunities at FMIG
At FMIG, we redefine the traditional healthcare career. Our mission is to cultivate an inclusive environment where our team members experience true appreciation and take immense pride in their roles.
Join FMIG: Your Partner in Compassionate, Precise Healthcare
At FMIG, we extend a warm invitation to individuals who share our vision: to become the leading choice in diagnostic imaging specialists, dedicated to serving our communities with compassion, integrity, and precision. Our unwavering commitment to this vision drives us to be the primary provider of community-based diagnostic imaging services. We actively seek talented professionals who are inspired by the needs of our patients and are eager to contribute to our unified team spirit, both in medical and non-medical roles.
A Culture of Respect and Trust
Our approach is rooted in respect, trust, accountability, and reliability. We foster strong relationships built on principles of excellence and integrity, enabling us to provide a compassionate experience to each and every one of our patients.
Embracing Capitol Health's Values
As a proud member of the Capitol Health family, we wholeheartedly endorse and align with their core values. These values, eloquently conveyed in the video below, are the bedrock of our commitment to delivering exceptional healthcare services to our communities.
Join us at FMIG, where your dedication will be matched by our commitment to your growth and development. Together, we can make a meaningful impact on the lives of our patients and the well-being of our communities. If you share our vision and values, we invite you to explore the opportunities we offer and become part of our compassionate, precise, and dedicated healthcare team.
At FMIG, We Elevate Healthcare Careers
At FMIG, we believe that a healthcare career can be more than just a job; it can be a fulfilling journey of growth and purpose. We are dedicated to cultivating an environment where our team members are not only valued but also take immense pride in their contributions. Our philosophy is simple: a happy and committed team is the key to delivering an exceptional client experience.
Nurturing Growth and Well-Being: We understand that a supportive workplace is essential for both professional and personal development. At FMIG, we provide a spectrum of benefits designed to assist our team members at every stage of their work and life journey. These encompass workplace flexibility, continuous learning opportunities, career advancement prospects, and support for family needs. We are always exploring new ways to enhance our support for our team members.
Flexible Work Options: We recognise that different priorities require different types of flexibility. At FMIG, we wholeheartedly support various flexible work arrangements to help our team members balance life's demands. We offer short-term and long-term work options, including full-time, part-time, and casual positions. Furthermore, we prioritise location convenience, allowing our team members to work close to home. You'll never have to grapple with the challenges of shift work at FMIG. We offer a diverse range of roles, including casual staff, contract employees, part-time, and full-time healthcare providers.
Investing in Your Development: Are you eager to expand your skills and knowledge? At FMIG, we provide assistance for ongoing learning and development, including support for studies, courses, and conferences.
Comprehensive Benefits: In addition to competitive compensation, we offer a comprehensive benefits package. This includes recognition programs, staff referral bonuses, employee assistance programs, and various leave options tailored to your needs.
Start Your Journey with FMIG
At FMIG, we offer an array of roles at different levels. Join us, embark on a fulfilling career path, and achieve your professional aspirations. We are committed to your success, and together, we can make a meaningful impact on healthcare.
Unlock a world of opportunities at FMIG and experience a healthcare career like no other
Career Opportunities at FMIG
Radiologists: Our radiologists benefit from a professional work environment, attractive and adaptable remuneration packages, and a range of perks, including support for professional development and flexible work location options. At FMIG, we foster growth with in-house education programs and opportunities for clinical leadership roles and advisory committee participation. If you're aiming to further your career, our organisation offers a pathway to expanded leadership responsibilities and clinical excellence.
Radiographers and Sonographers: At FMIG, we offer competitive compensation and flexible work arrangements, enabling our radiographers and sonographers to enjoy a harmonious work-life balance. You'll be supported by a dedicated, expert team, and we provide ongoing professional development opportunities through in-house education, specialized MRI and US training programs, and sponsorship for conference attendance. As you progress in your career, avenues for growth open up, leading to leadership roles and operational management positions within our organisation.
Administration Roles: Our medical receptionists serve as the initial point of contact for patients and referrers, making exceptional customer service a cornerstone of our team. If you possess strong communication skills and a passion for building lasting relationships, you'll thrive as a vital member of the FMIG administration team. There's room for career advancement too, with the potential to grow into an Office Supervisor role, where you can inspire, lead, and nurture your team.
At FMIG, we are committed to the professional growth and development of our team members, offering a supportive and dynamic work environment. Join us to explore a rewarding career that aligns with your aspirations and values.
Our Values
At FMIG, a strong set of values defines us. Our values ensure you experience compassionate, professional care and precise outcomes. 
We are patient-centred and community-focused. People come first.
We live by our values. They enable us to achieve our vision:
"To be the diagnostic imaging specialists of choice, serving our communities with compassion, integrity and precision."
Our values at FMIG are:
Patient centred: We create positive patient experiences. We listen with respect, inform with empathy and involve patients in their care.
One team: Our people are our best asset. Our outcomes are better when we work together. We treat each other with respect and nurture a culture of recognition, empathy and inclusion.
Integrity: We are open and honest. We take pride in the way we work. Our patients and partners trust us because we are accountable and reliable.
Excellence: Together we pursue excellence – in outcomes and experiences for our patients, referrers and community. We utilise the best technology to deliver timely, precise results.
Community focused: We are more than a network; we are a community. We create meaningful connections with our patients, referrers, and colleagues, built on trust, support and shared goals.
Join our team
Join us in serving our communities with compassion, integrity and precision.
Job Vacancies
COVID-19
As an essential healthcare provider, FMIG remain committed to providing our patients and referring doctors access to vital medical imaging during the pandemic.
Your Safety Is Our Priority